Web Conference
 Colibri is a Web video conference and collaboration service available to the Portuguese academic community, to meet, work and share knowledge.
 Using your ITQB account credentials you can use it and invite external entities to your sessions.
 You will have to first authenticate your self, schedule a  session and then attend it. Please follow the instructions bellow in this link.
https://webconf-colibri.fccn.pt/home/
Authentication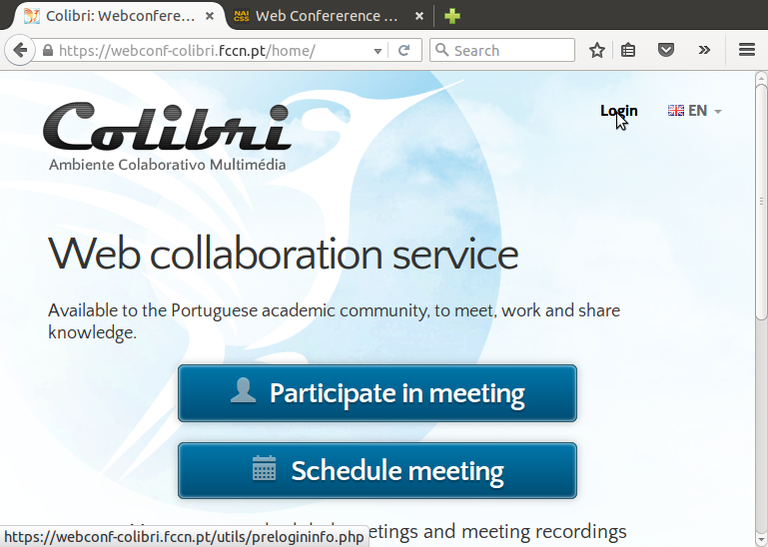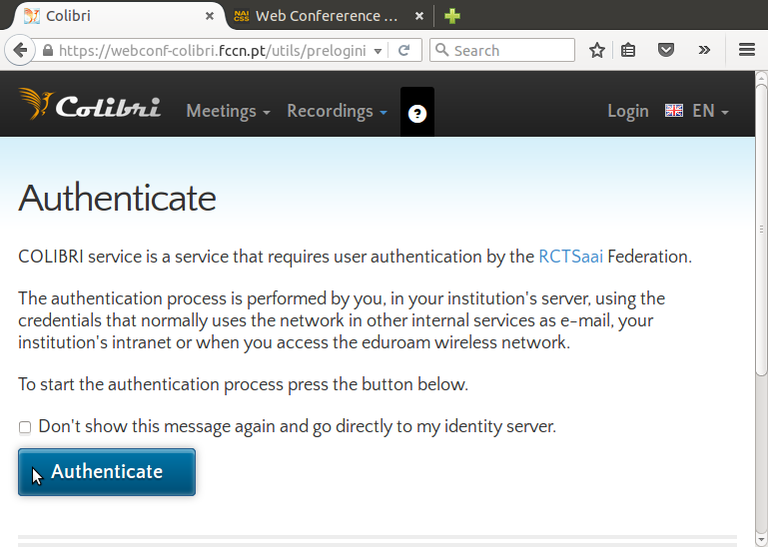 Select Universidade Nova de Lisboa from the dropbox.
Optionally check the Memorize check boxes.
Click on Entrar.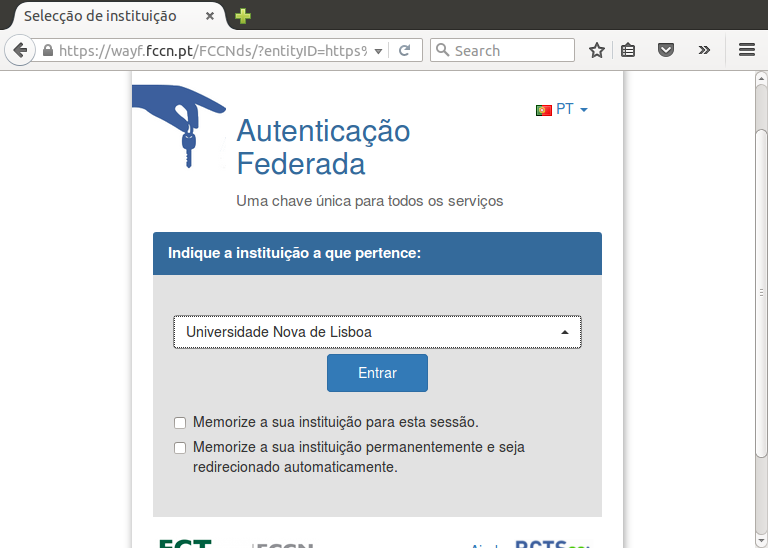 Select Instituto de Tecnologia Quimica e Biologica from the dropbox.
Optionally check the Memorize checkboxes.
Click on Selecione.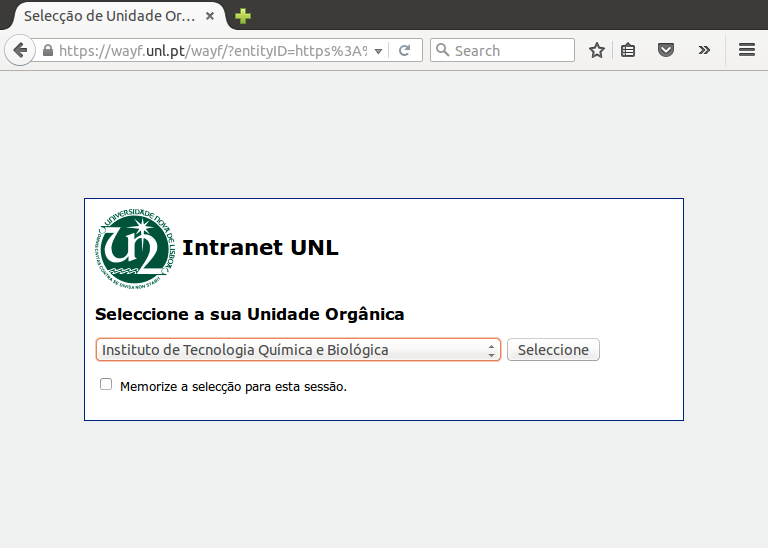 Fill the form with your ITQB username and password.
Click on entrar.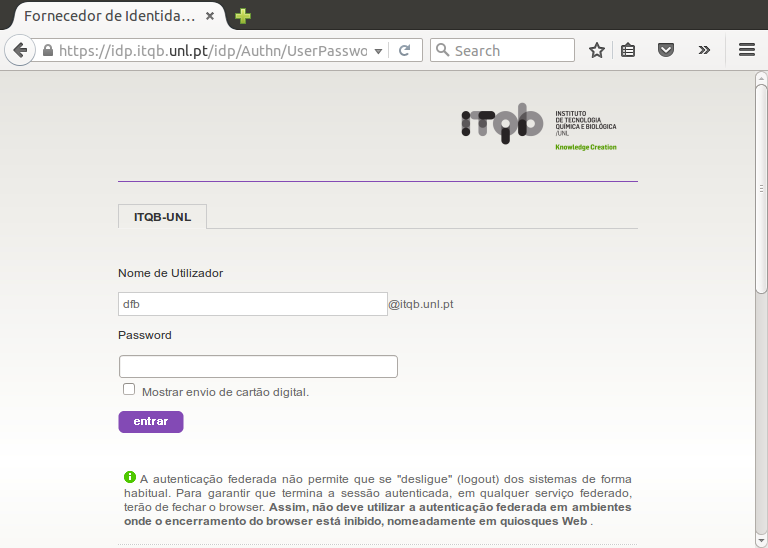 Schedule meeting
 After authenticating to the Colibri service you can shedule a meeting.
Click on Shedule meeting.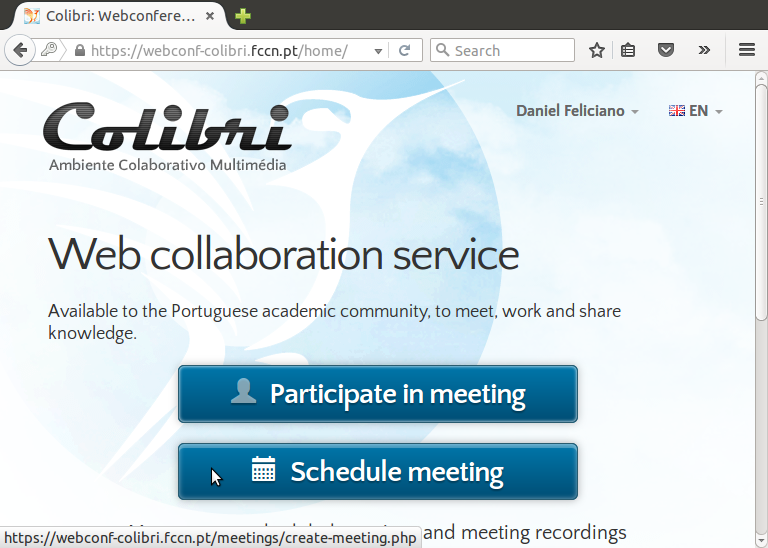 Fill the form to meet your needs.
Protected it with a password if needed.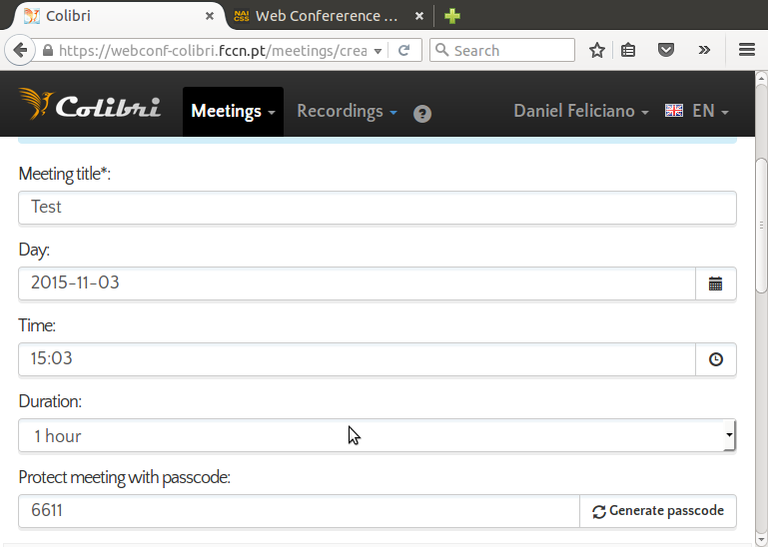 Resume of your just created session.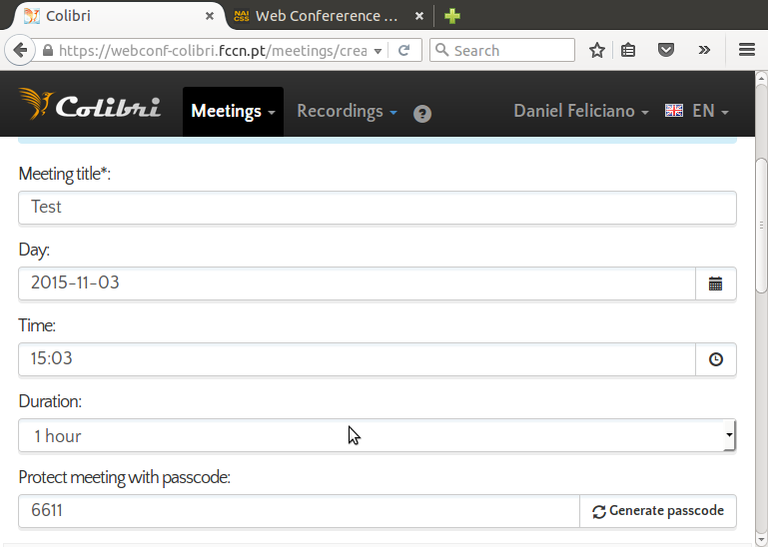 Click on Invite.
Then on Register addresses.
Add email to the text box.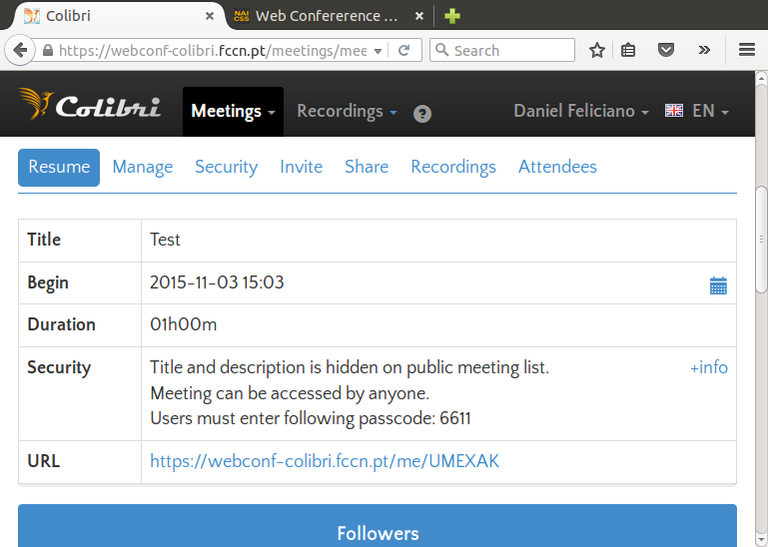 Participate in meeting
 You can enter the meeting the web frontend.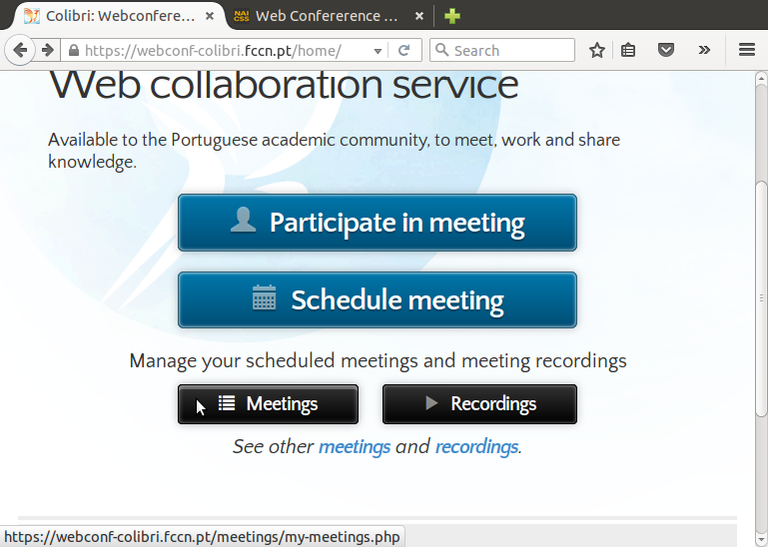 Select your meeting from the list.
Click on Enter meeting.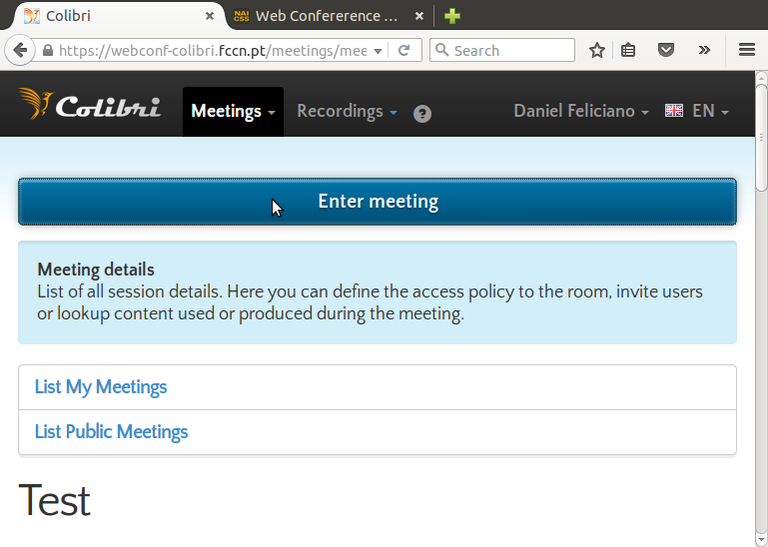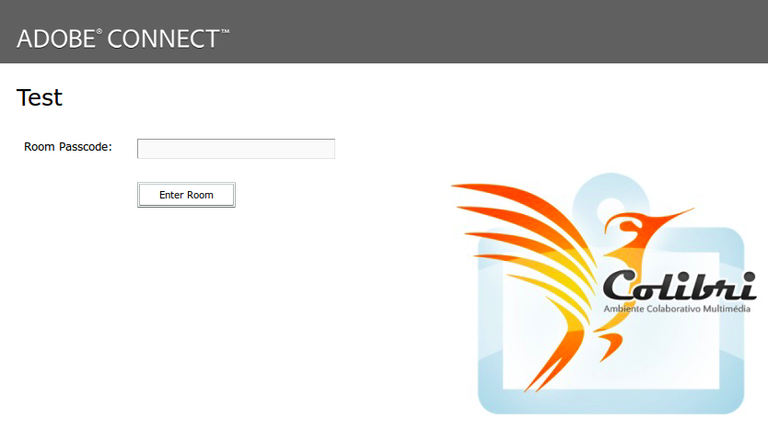 Read the initial usage tips.